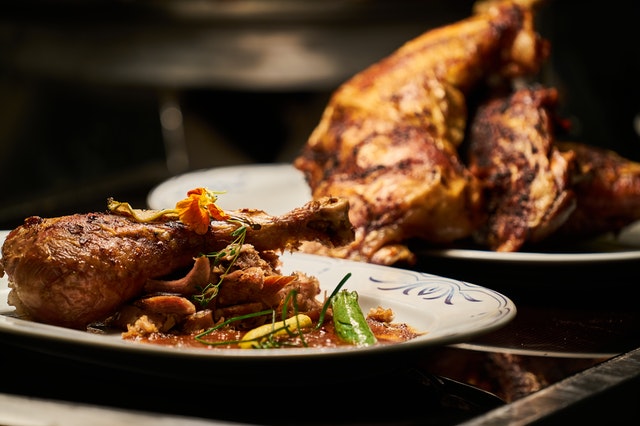 Roasting chicken legs can be done in different ways. The most common way in the past was the frying pan, but nowadays more and more people choose the oven. This is because the oven offers a better core temperature. However, you can also achieve this with the pan, only then you have to keep an eye on the gas. If the pan is a bit warped on the fire, the temperature can easily differ a few degrees. The best way to serve chicken legs is with fresh fries and apple sauce. Most Dutch people do this on a Friday or Sunday. Of course you can find many healthy recipes to serve this. You can also replace the butter with olive oil. This will reduce your fat intake, but it is also a completely different taste.
How to roast chicken legs in the oven.
You can roast chicken legs in the oven in a quick way so you don't have to worry about it. You can do this by letting them cook in the oven. This way, cooking is the most fun when you have as little stress as possible. Always rinse the chicken legs first under the tap to make sure they are clean. In the meantime, you can preheat the oven to 200 degrees. After rinsing, pat them dry and add herbs as you like. Of course you can also eat them plain. The easiest way is to put the herbs in a bowl so you only have to put the chicken legs through it. Always drizzle some butter or olive oil over the chicken legs and massage this together with the herbs into the chicken legs. You can cook 500 grams of chicken legs in about 35 minutes. Halfway through you can turn them to make an even effect. Make sure you don't leave the oven open too long.
Why we Dutch are so fond of this dish
We Dutchmen can fry chicken legs every day. This is a dish which is easy and quick to prepare. Besides that, you can do anything with chicken. Many people add a delicious herb mix which you can buy in stores. You can also make a delicious marinade. A lot of people leave it for a couple of hours so the taste is absorbed. It is nice to serve it at the fries day. This way you don't need frozen snacks anymore. Usually this is served with a delicious salad or apple sauce. Depending on your wishes you can also serve it with a stew in the winter. It is nice to make a delicious gravy from the juices. Actually, chicken tastes good with everything so you can endlessly combine.
What you need to roast chicken legs
To roast chicken legs, you don't need much. In principle you should brown them all around and let them cook on low heat later. It is also possible to make them tasty out of the oven. The advantage here is that you don't need a lot of butter, which makes it a lot healthier. You would only have to grease them with olive or sunflower oil before baking them in the oven. That way they will get a nice crispy skin that goes with the chicken. Many people have a standard spice mix for chicken at home with which they add extra flavor. Sometimes you can also get marinated chicken with a delicious flavor. You can also make your own marinade and the Asian marinade is highly recommended for a change. The average Dutchman eats chicken 2 or more times a week.
Flavour variations possible with Chicken Legs Roast
On the internet you can find thousands of recipes for roasting chicken legs. The old fashioned way is to rub the chicken with some cayenne pepper, paprika and salt of course. Just make sure the chicken is thoroughly dry so that the spices adhere to the skin for optimal flavor. There are also people who love garlic. They often replace the pepper and paprika with garlic. They do add some salt to taste. You can also use fresh herbs such as thyme, rosemary or oregano. There are also several mixes of countries that you can buy ready-made in the store. This allows you to have a little variety in the way you prepare the chicken. There are also several recipes for marinades. You have to let them soak in for a few hours or days to get the best results.
How it connects people
Roasting chicken legs connects people with each other. It is a dish that is eaten by everyone and is therefore almost always in the taste. It is often accompanied by fries and apple sauce, which is popular with both young and old. In the summer it is even prepared on the barbecue which is also a delicious way of preparing it. If you have a smoker you can smoke the chicken beforehand. This gives the chicken a more woody flavor with a crispy crust. You can also let them cook in the oven. This makes for a strong skin and you can be sure it tastes good. This is because an oven has and maintains a constant temperature. Because of this, the cooking can practically not go wrong if you set the right time.
Chicken is a piece of meat that everyone likes. In addition, it can be combined endlessly, from french fries to a stew. In every season it is a piece of meat that is often on the table several times a week. In the winter you can also see that it is often on sale at the butcher and supermarket. This ensures that people who have less to spend can also buy it.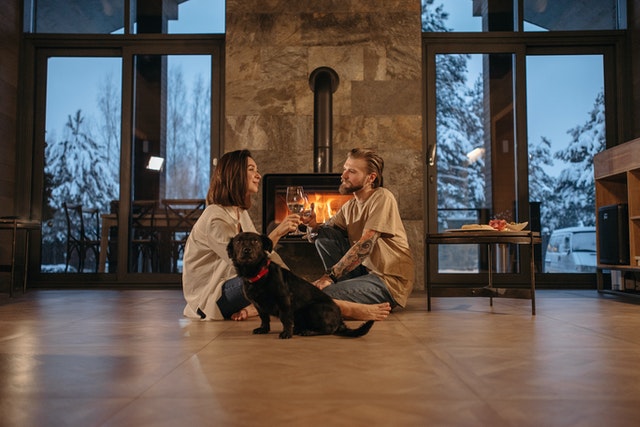 A terrazzo floor is one of the most durable floors in the world. The advantage compared to natural stone is that this floor doesn't flake and therefore can last even longer. Most people use this floor for 75 years or more. When the floor is installed properly, no water or stain damage will occur. More and more architects and developers are using this because it is a material that can last a lifetime. If necessary, you can have the floor polished every few years to give it a new look.
What are the advantages of this floor?
The advantages of a terrazzo floor are unprecedented. It is an environmentally friendly and sustainable product. Besides that, it has a very long lifespan so you can enjoy it all your life. Sometimes it is even made of recycled materials which has a positive influence on the environment and climate. The epoxy used in the production is also environmentally friendly. The origin of these floors lies in Italy. They were mainly floors for rich people because they were relatively expensive.
What does a Terrazzo floor cost?
A terrazzo floor costs on average between 150 and 300 euros per square meter. However it is a floor that is future proof. This floor will last for life and it is also a low maintenance floor. Often this floor is cast with a thickness of up to 15mm. Nowadays they are available in all kinds of colours. Many people also choose to have this floor laid in the form of mosaics. These floors are characterised by multiple surfaces or figures that have been incorporated into the floor. However, having this variant laid is much more expensive.
What is the lifespan of a Terrazzo floor?
The lifespan of a terrazzo floor is 75 years on average. This means that you only need to have this floor done once in your life to keep it good and solid until the last years of your life. The color of the cement can be adjusted to the wishes of the customer. It is therefore possible to have the perfect colour composed for every interior. It may be wise to have the floor cleaned thoroughly a few times so it shines again as if it were new. Most people do this once every 3 to 4 years. It is, as it were, an investment in the future, but it also adds value to the house. More and more people know about these floors, so they also know that, with proper maintenance, these floors can last for 75 years.
How is the floor installed?
The terrazzo floor is usually installed in the following way. A professional team will come to your house to prepare the subfloor. They often choose to apply cement on the existing floor to prevent cracks. This is also done with a reinforcement mat that provides the perfect distribution. On top of the subfloor, the terrazo mortar is applied with a maximum thickness of 15mm. Then they roll the floor to lay them close together. The excess cement is filtered out perfectly this way. It usually takes 3 or more days for the floor to dry. Then, of course, the workmen return to add the final touches. They usually polish the floor with diamond and use water to do this. The floor will only start to shine after being washed with soap a few times. Next, the floor has to be waxed and then it's ready for use.
What is a Husqvarna sewing machine?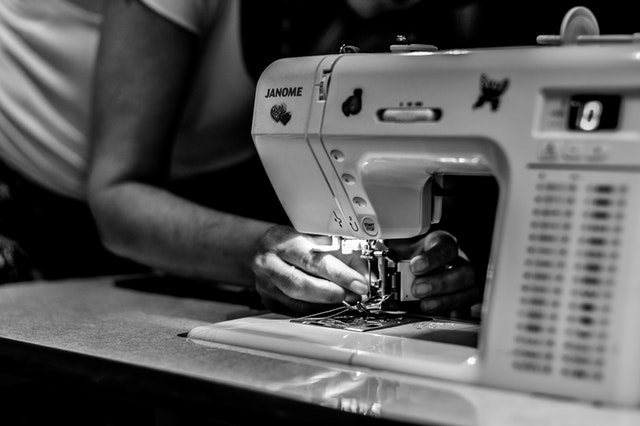 Husqvarna is next to Singer one of the most popular brands in the world of sewing machines.
They are known for the simplicity that the sewing machines offer. The ease of use combined with the quality and price ratio is one of the best in the world. They are also available in electric versions and online you will find many tutorials. It is also easy to order spare parts. Online you can find many pictures, videos and documents about them. On most web shops there is also a detailed description of the functionalities the Husqvarna sewing machine offers.
The history of the Husqvarna sewing machine
Formerly the Husqvarna sewing machine belonged to the royal family where they also received an award for. Originally Husqvarna was founded in 1689 for rifles and other weapons. It was an idea of the Swedish army. In 1872 the demand declined and they started developing sewing machines. This Swedish company has such a good name for a reason. For over 140 years they have been active in the sewing machine market and they know very well what they are talking about. Throughout the years they have developed into the number 2 sewing machine company in the market. Not only because of the large choice in sewing machines but also by the service. The supply of spare parts is becoming more and more important in the consideration to buy and they respond well to that.
Husqvarna sewing machine Brilliance 75Q
The jewel in the crown of the sewing machine world is the Husqvarna Brilliance 75Q. This ultra modern model features an interactive color touch screen. In 19 categories you can find 460 stitches that go up to 54 mm. You can also sew letters on clothes in 4 different fonts. So you can create a beautiful text for any theme but also for corporate clothing and other products for which you need letters on clothing. Because of the high resolution and contrasts you can easily operate it with the supplied stylus. If you find this a bit difficult you can connect a USB mouse to the USB port. It also has a memory where you can save your own stitches up to 24 pieces. Also 11 buttonholes are preprogrammed.
Why people choose a Husqvarna sewing machine
The Husqvarna sewing machine is one that is available in all price ranges. So everyone gets the chance to start sewing. But also for the advanced sewers they have the most advanced sewing machines. For example, you can think of a built-in computer that knows exactly how to do certain sewing and quilting techniques. You can even find a touchscreen on the sewing machine with a color screen that is easy to operate. This can be done with the included stylus but also with a USB mouse. With just one push on the button you will make perfect stitches! The standard variants come with a sewing guide that teaches you 16 different stitches. They all come with standard needles, bobbins and presser feet.
Husqvarna-Viking Opal 650 sewing machine
The Husqvarna-Viking Opal 650 is a mid-range sewing machine that allows you to sew many things. With the built-in sewing guide, all you have to do is enter the fabric and select the correct operation. Then you can let the sewing machine do the work. Because you use pre-programmed programs, you also have fewer mistakes and the work is done with extreme precision. It has 160 standard stitches and 4 memories where you can save your own stitches. You can also easily make up to 7 buttonholes. It has 3 thread trimmers that allow you to quickly and easily cut the thread. The retractable feed dog makes repairing holes a breeze. With the small touch screen with numeric pad you can see exactly how big the stitches are on the screen. Standard you get a protection cap and 7 presser feet with this sewing machine.
The Husqvarna basic sewing machine model
If you buy a basic model of Husqvarna sewing machine you are often under 500 euros ready. It has 16 stitches and 1 phase buttonhole machine making it an ideal sewing machine for beginners. You can set the stitch length and width up to 4 or 5 mm. This depends on the machine you choose. You also have an adjustable presser foot pressure so you always have enough pressure on the fabric. You can also easily insert a thread with the automatic needle threader. For people who repair clothing we recommend a slightly more advanced machine. This is because it has standard programs that can repair a hole with good precision.
Buy Husqvarna sewing machine
When you're looking for a sewing machine then Husqvarna is the brand that is recommended. They offer a good quality price ratio so you already have a good machine for less than five hundred euros. But you also have around 700-800 euros all a preprogrammed sewing machine where you also have special stitches in it can set. With a display you also get an overview of the stitches and sewing happens with even more precision. But Husqvarna is also a brand that exists for over 140 years. Originally, this is a company of the Swedish army which, after the declining demand for weapons, has made a new start with sewing machines. The standard accessories that Husqvarna delivers are of great importance. There are many standard parts included that you would normally have to buy yourself.
Husqvarna sewing machine parts
Because this large company has been around for over 140 years and has developed many sewing machines, almost all parts are quickly available. When you choose for a company that has been active for a long time and produces many sewing machines each year, you will have new materials quickly available. Everything can break down once and repairing it is often cheaper than buying a new sewing machine. A Husqvarna machine usually comes with a 3-5 year warranty. So you know you are buying good quality because cheap can be expensive. And a sewing machine that gets stuck is the most annoying thing there is. Many people sew in the evening and then just can not use it. Because this brand produces in large numbers, the price for spare parts is low.
Focus keyphrase: Husqvarna sewing machine. sewing machine Husqvarna
SEO Title: Husqvarna sewing machine for 140 years a top player in sewing machines
Meta description: Husqvarna sewing machine a worldwide concept with many functions. From standard to computer-controlled and excellent service.
What's a baby shower cake?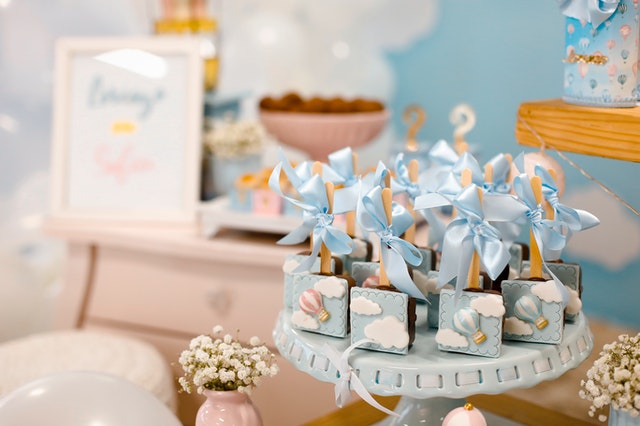 Without a baby shower cake, the party is not complete. Often it is also used to reveal the sex of the new baby. But having a baby is also a party that needs to be celebrated. You can choose a normal whipped cream cake with a pink or blue filling. But it is also possible to compose a completely new cake on your wishes. Examples are a wedding cake with pink elements or shoes for a girl. And a blue almost bridal cake with blue elements or shoes. But everything is possible these are just some common examples. The first baby shower was held around the 18th century. This was mostly with silver plates, cutlery and cups. Nowadays everybody does it and there is no class attached to it.
Ideas for a baby shower cake
Depending on your wishes and the number of people coming, there are many ideas for making a baby shower cake on the internet. But of course you can also just make it yourself with your husband or other family members! One of the most common examples is the cake with a blue and a pink shoe on it. This is to keep it exciting whether it will be a boy or a girl. But among the younger mothers there is also a lot of choice for a kind of plaster cast of the body. Of course to scale, but then the belly with a nice dress and good breasts in the color that suits the gender. A classic is the cake with multiple layers when you have many people visiting. As long as you can all enjoy it.
Making a baby shower cake
You can also choose to make your own baby shower cake. A classic cake is the one with pink and/or blue mice as you see at a maternity party. This way you go a step further but keep the original of the classic mice cake. For the blue mouse cake you can choose to use blackberries and blueberries. These will enhance the blue color of the cake. For a girl's cake you go for raspberries and strawberries. They will give a spice to the pink mice on the cake.
The birth of the baby shower
The baby shower first appeared in North America around the age of 18.e century. This was especially popular among wealthy Americans. Of course, organizing such a baby shower was a lot of work. Think of baby shower cups or cakes. But also drinks or goodie bags. Back then, silver plates and cups were mostly used. This was to show how rich you are. At this time the mothers-to-be also received gifts from the guests. In the Netherlands, too, it is a tradition we can no longer imagine doing without. So are you or do you know someone who is pregnant? Then organise a fun day to remember with a baby shower.
Why make a baby shower cake?
You do want to celebrate the arrival of a little one, don't you? The party is not complete without a beautiful babyshower cake. Even when you are just pregnant. You are not allowed to drink alcohol so every reason for a party is a nice bonus. It is important to be able to enjoy yourself during your pregnancy. Because towards the end the pains come back and then you have something positive to think about. And it is also important for your partners or family. They will have to help you with the last mile and can therefore also use a little time out.
Difference between baby shower cake and maternity cake
The difference between a baby shower cake and a maternity shower cake is mainly the moment it is given. A maternity cake is given when the baby is born. The baby shower cake on the other hand is given when you are pregnant. Consciously or unconsciously, you do not always know the gender when you are pregnant. Therefore, there are many variations available. But the most popular is the one of a gender reveal. This way not only you know what it will be but also all the guests.
A baby shower cake is indispensable during this unforgettable day
Yes it is time for the baby shower! You are going to celebrate your pregnancy with friends, family and acquaintances. But this may also be the moment to reveal the gender. A baby shower cake is indispensable. It can be filled with blue or pink filling, so you won't see it until you cut the cake. During this party people will bring you all kinds of nice gifts. Think about clothes for the baby or toys for example. It is your day and enjoy this unforgettable day throughout your pregnancy. Memories help you through the hardest period.